Andrea Gallo and Monica Granetto from the Groundwater Engineering Group participated at the VI edition of NanoInnovation in Rome, where they presented their work on the development of an environmentally friendly pesticide nano-formulation with reduced mobility in the subsoil, groundwater and air. NanoInnovation represents the reference national event for the wide and multidisciplinary community involved in the study and development of micro and nanotechnologies and in their integration with other key enabling technologies (KETs) in all application fields.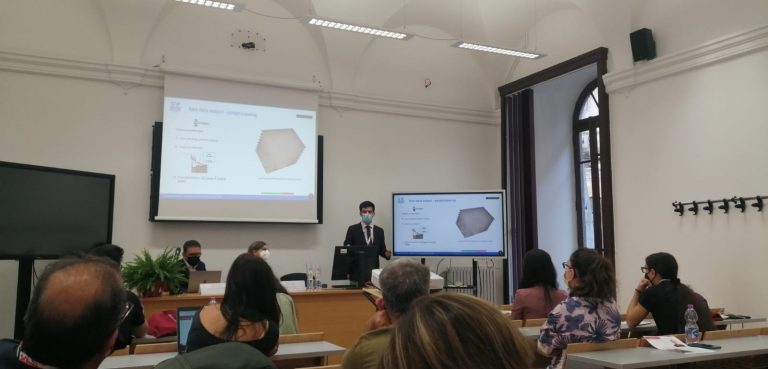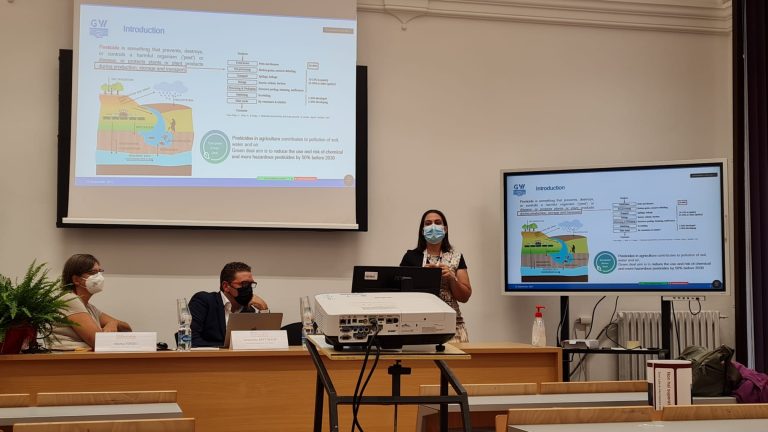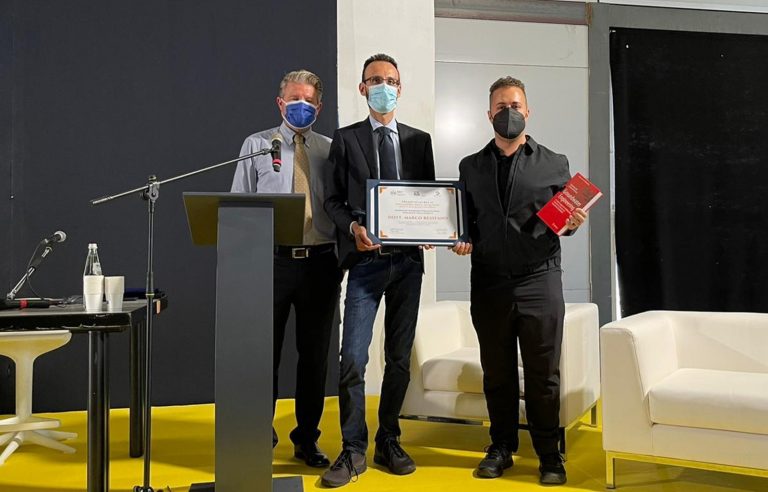 Congratulations to Marco Resitano, winner of the Degree Award "Remediation of contaminated sites" granted by the Groundwater Engineering Group, Politecnico di Torino. Marco won with a thesis titled "Sviluppo e caratterizzazione di un reattore bioelettrochimico per il trattamento di acque di falda contaminate da toluene e solfato" (supervisors: prof. Mauro Majone and dr. Federico Aulenta, Università La Sapienza). The award ceremony took place during the @Remtechexpo.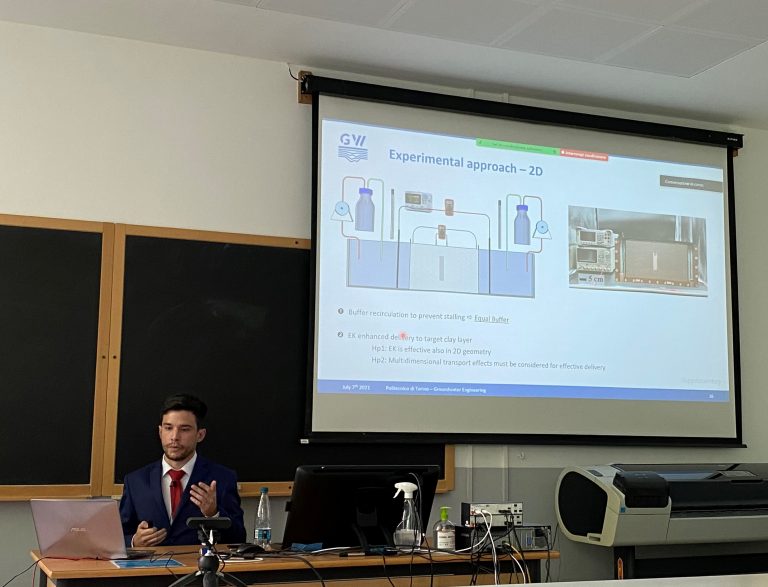 Congratulations to dr. Andrea Gallo, who successfully defended his PhD in Environmental Engineering, graduating with honors with a thesis titled "Electrokinetic delivery of reactants for groundwater remediation". We are proud of you!

Degree Award in Contaminated Aquifer Remediation
The Groundwater Engineering Group instituted a degree award on master theses concerning the thematic of "Contaminated Aquifer Remediation". To participate, candidates must have graduated in Italian universities between January 1, 2020 and June 30, 2021.
The deadline to submit an application is June 30, the award ceremony will be held during the REMTECH expo.
Further details are available at this link.

Face mask testing @ TG Leonardo
Amelia Piscitello, PhD student in the Groundwater Engineering Group, appeared on the local TV News program TG Leonardo while testing the bacterial filtration efficiency (BFE) of surgical face masks and personal protective equipment (PPE) in an interdepartmental collaboration between the Aerosol Technology Lab. of professor Paolo Tronville, the Environmental Nanotechnology Lab. of professor Rajandrea Sethi, the Biotechnology Lab. of professor Francesca Bosco and the Climate Change Department.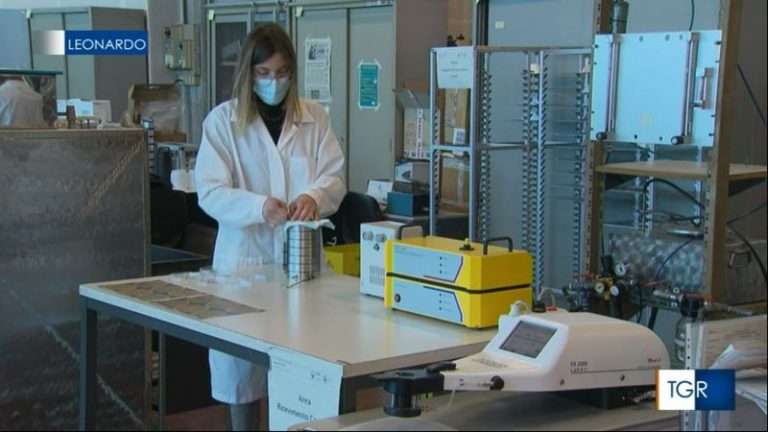 Sincere congratulations to the GW Group members, winners of Premio Rigatelli 2020!
In the master thesis category:
Natalia Ferrantello for: Modellazione 3D del trasporto di particelle colloidali per la nanoremediation di acquiferi contaminati (3D modeling of colloidal particle transport for contaminated aquifer remediation);
Elia Vasini for: Radon deficit technique's variability in a DNAPL contaminated site: a spatio-temporal approach.
In the PhD thesis category:
Carlo Bianco for: Modeling of the injection and long term fate of nanoparticles in groundwater systems.
Premio Rigatelli is awarded by Regione Piemonte in memory of Eng. Stefano Rigatelli, who was Director of the Regional Government of the Environment and Land Protection, to the best graduation and PhD thesis on: remediation of polluted sites, environmental reclamation, asbestos, and climate change mitigation.

Lecce, 14th-16th October 2020
Amelia Piscitello from the GW Group participated at the 11th National Convention on Particulate Matter in Lecce, where she presented a poster on PM destiny in the subsoil. The convention organized by the Italian Society of Aerosols (IAS) aims at promoting the confrontation of the scientific community on PM related topics, among which: chemical composition, transformation and transport dynamics in the atmosphere, PM monitoring, diffusion and source characterization models, toxicity and adverse health effects, and more generally, intervention strategies and environmental management.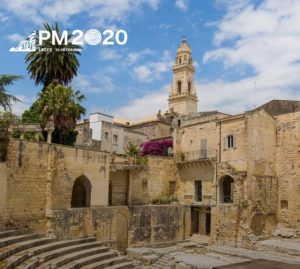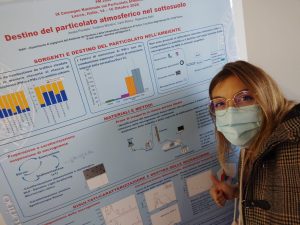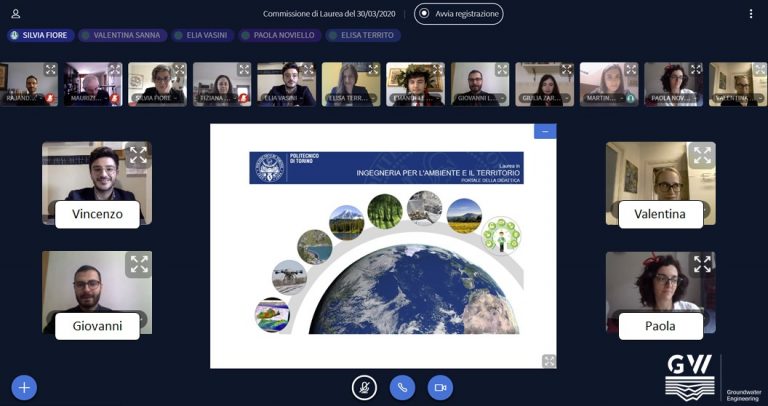 Congratulations to the new graduates of the Groundwater Engineering Group for their excellent results. Vincenzo Frasca, Giovanni Prassede, Paola Noviello, Valentina Sanna, we are proud of you!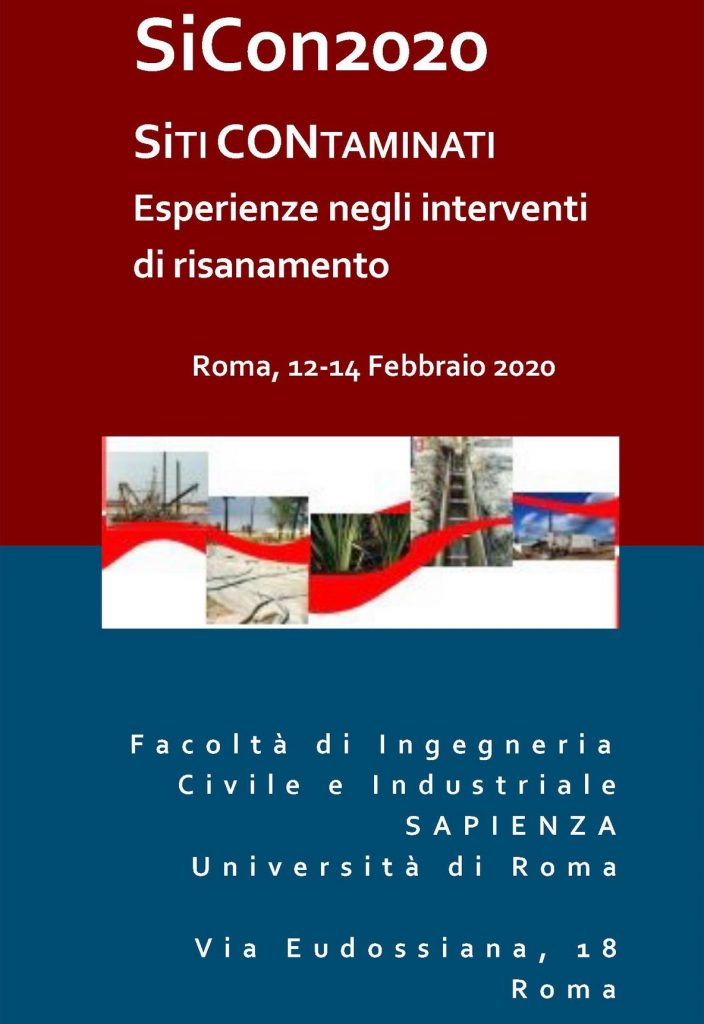 Rome, 12th-14th February 2020
The Groundwater Engineering Research Group participated at SiCon2020 (Contaminated Sites Convention). Tiziana Tosco, Carlo Bianco, Alessandro Casasso and Amelia Piscitello delivered speeches on their research on contaminated sites remediation, whereas Andrea Gallo presented a poster. The convention aims at promoting the discussion on procedural and technical-operational aspects and at encouraging discussion among University, Organizations and Institutions, and Industrial Associations.

Risk Assessment of Contaminated Sites
The Groundwater Engineering Research Group participated at the Convention on Risk Assessment of Contaminated Sites. Site-specific risk assessment is a major decision-making tool for the evaluation of a contaminate area and its potential necessity for reclamation. The convention aims to establish the objectives for the preservation of human health and natural resources.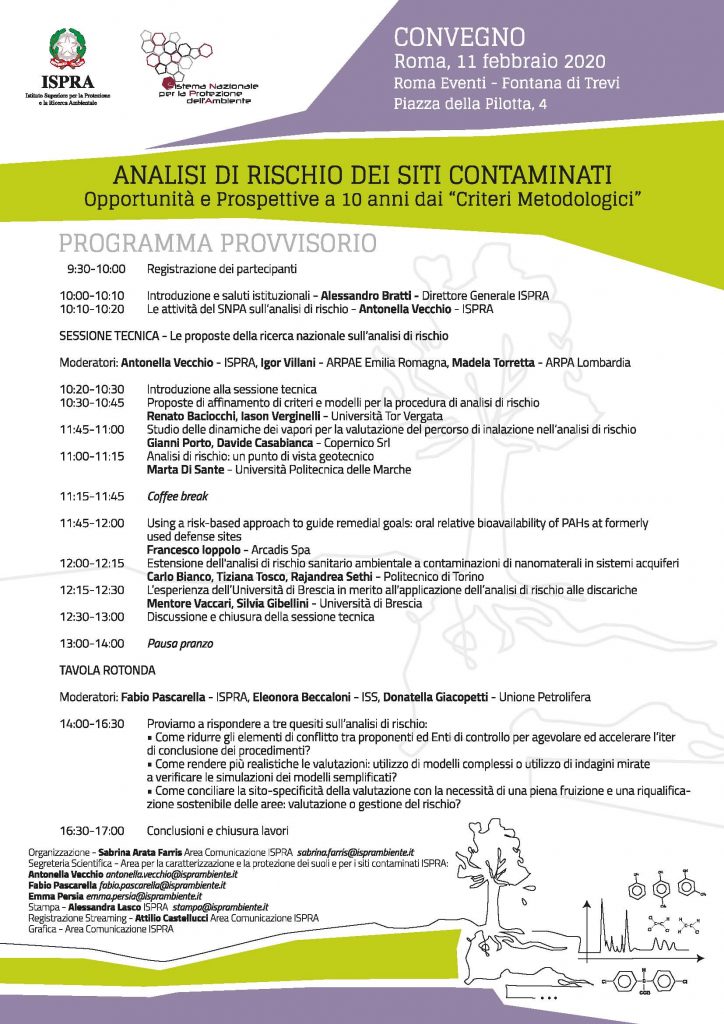 Congratulations to Amelia Piscitello, winner of Remtech Award 2019 – sponsored by FISE Assoambiente –  with her thesis on the optimization of nanoremediation processes for contaminated groundwater. Amelia was awarded at RemTech Expo, an international conference on remediation recently held in Ferrara. "The award is an added incentive to pursue my research as a PhD student at the GW Group, Politecnico di Torino" commented Amelia.