Shell Eco-marathon
The Shell Eco-Marathon (SEM) is an international competition for low-energy consumption vehicles.
SEM is an educational project which matches the values of sustainable developement with driving a vehicle that uses the least possible energy.
This competition is open to teams composed by students from high schools or universities, independent groups of students, associations cooperating with high schools or universities.

SEM's principal aimes are:
An innovative example of educational project

A project to promote work in team

An international context of comparison between students

A competition for energy-efficient vehicles

An experimental center for different kinds of energy

An occasion to promote eco-friendly behaviours and energy saving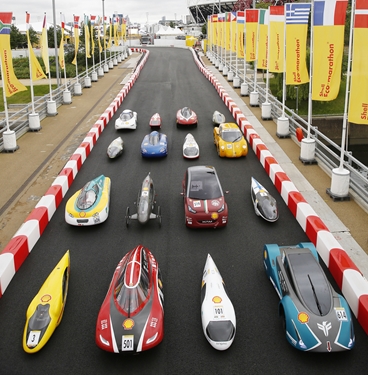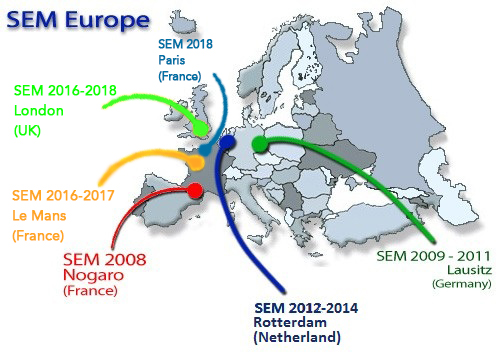 The European competition takes part every year between May and July and lasts for 4 days. Many aspects are taken into account: first of all, the lower energy consuption level scored during the competition, but also the best technical innovation, the best project communication, the best design and the most confortable paddock.
During the racing days, each team has 4 attempts to obtain the best result in terms of consumption, completing 10 laps in the maximum time of 39 minutes.
There are different categories in the competition:
Prototypes category: three or four-wheel vehicles, with a mass a few dozen kilogram mass, not longer than 3,5 meters, with a frontal surface lower than 0,5 m2

and with very aerodynamic shapes. They are the Formula 1 of the consumption, designed to maximize the energy efficiency but also to be technological demonstrators.

Urban Concept category: four-wheel veichles, quite similar to classical cars, suitable to be driven on normal roads. Their mass can't exceed 205 kg, their height must between 100 and 130 cm, their length between 220 and 350 cm and their width between 120 and 130 cm.
The veichle propulsion is due to:
Internal combustion engines fueled by: petrol, diesel, E100 ethanol, GTL, FAME;

Electric engines powered by hydrogen fuel cells, electric battery.