Team Training
H2politO is a unique example of educational innovation.
We can consider the team as a professional and experimental lab which designs day after day the competences, the skills and the potential of future engineers. Trying not only to make them become techically prepared experts, but also managers with excellent communication, leadership and work-in-team skills.
Practical experience is without any doubt a complementary and enriching form of educationion. So we believe that learning by doing is an absolute advantage that the members of the H2politO team possess.
With H2politO we have the opportunity to guide our training by choosing and personalizing our theses. Our final theses are, in fact, part of a thesis cluster that includes all the technological and organizational development areas.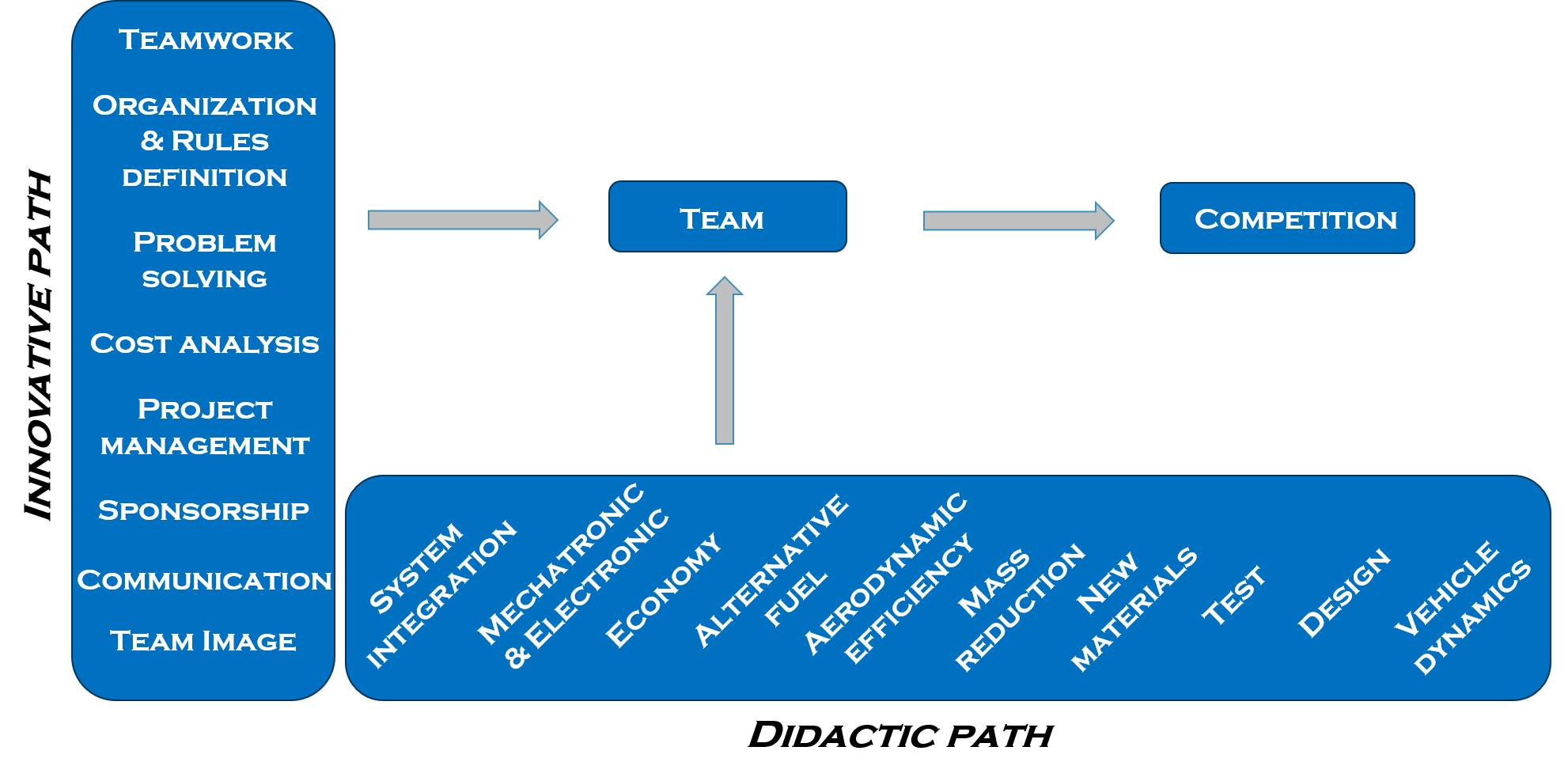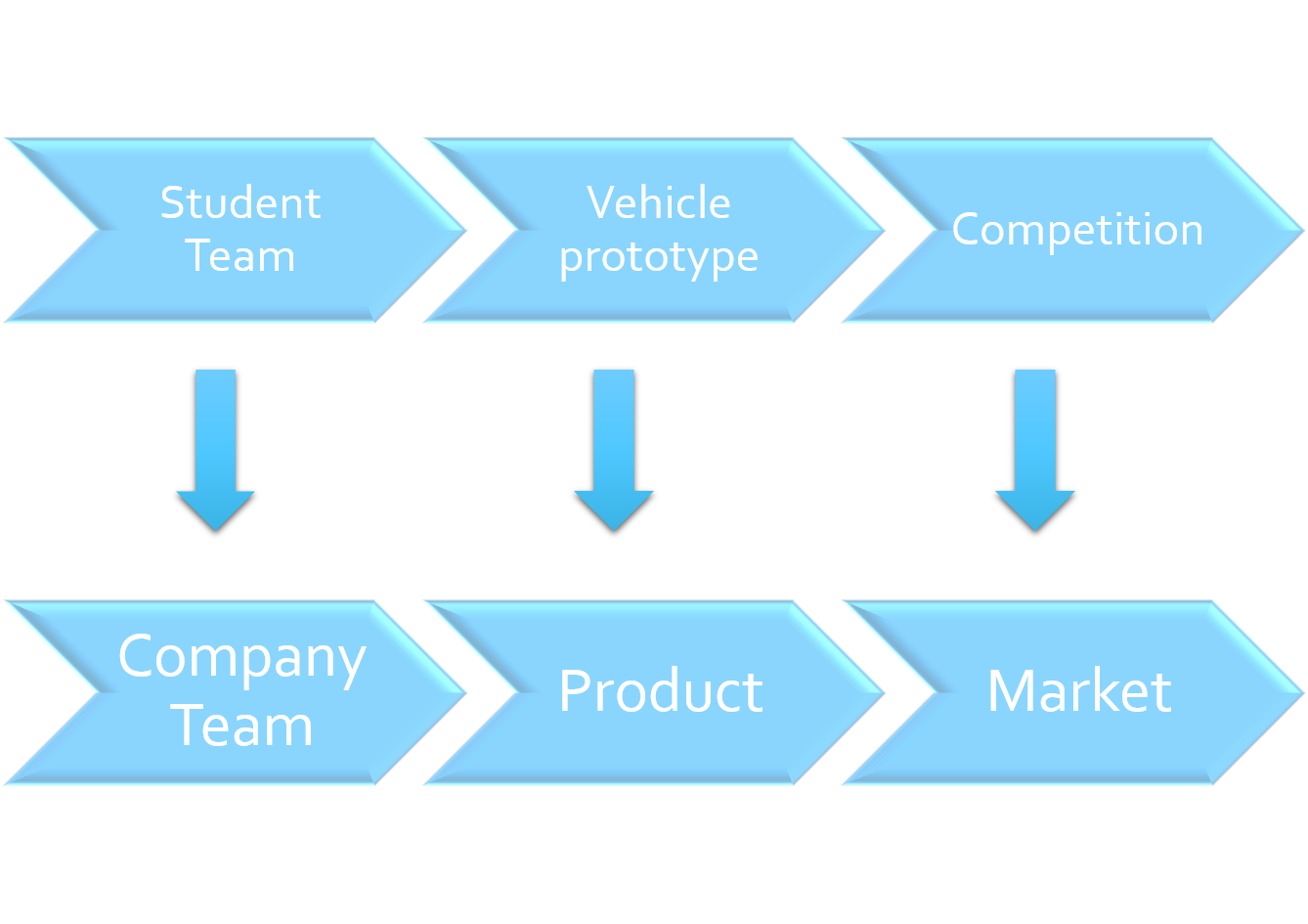 Hard work is a milestone for the success and the motivation of the team. The continuous improvement is really important as well as the challenge with oneself, in fact the slogan has always been: "Ready to be different".
The work of more than 250 students from the beginning of the activity on has contributed in a fundamental way to the birth, starting from a blank sheet, of four prototypes (IDRA08, IDRA09, IDRApegasus and IDRAkronos) and an urban concept (XAM) for the Shell Eco-marathon , but also a first E-REV vehicle able to be driven on the road (XAM 2.0). A fil rouge unites students and vehicles: thinking of a sustainable mobility thanks to energy-efficient vehicles.
Team work and vehicles can be seen as a company laboratory, where a synergy between technical knowledge and managerial skills is required. In H2politO competences related to the Prototype/Product technologies are developed, and organizational skills that are characteristic of a company team are enhanced.
The team tries to bring innovation in everything it does. The team works to become the instrument by which partners and sponsors can be able to create and develop innovative products and processes, with the ambition of being able to become the reference for the cooperation between the corporate world and Italian educational institutions.