Alessandro Casasso is an assistant professor (RTD-A).
He holds a MSc in Civil Engineering for water management (Politecnico di Torino, December 2008) and a PhD in Land and Environment Engineering (24th cycle, 2009-2011) at Politecnico di Torino, under the supervision of prof. Rajandrea Sethi.
His research field is shallow geothermal energy, developing numerical and analytical models for geothermal heat pumps, both closed loop and open loop.
He developed a code called TRS (Thermal Recycling Simulator) to simulate the thermal short-circuit in Groundwater Heat Pumps.
He worked on the assessment of shallow geothermal resources in the Province of Cuneo, developing a method for the assessment of shallow geothermal potential called G.POT.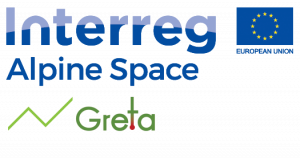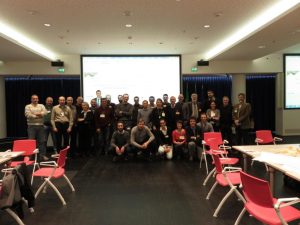 He is currently working at the GRETA project, funded by the EU program INTERREG – Alpine Space. The project aims at increasing the number of installed Ground Source Heat Pumps over the Alpine Regions sharing knowledge and best practices, assessing the geothermal potential to identifiy the most suitable areas for GSHP installations, and implementing shallow geothermal energy into energy planning tools, e.g. SEAP (Sustainable Energy Action Plans).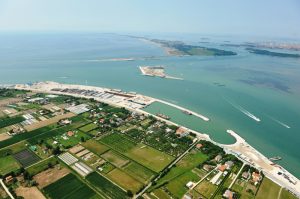 He worked on a number of consultancy projects concerning groundwater monitoring (MoSE building sites, radionuclide contamination) and trials on landfill groundwater contamination.
His teaching activity at Politecnico di Torino deals with geothermal energy (course of Renewable Energy Resources, prof. Davide Poggi), contaminant and heat transport (PhD course of colloid transport in porous media, dr. Tiziana Tosco) and with lab exercises of Groundwater Engineering (prof. Rajandrea Sethi), Pollutant Dynamics (prof. Alberto Tiraferri), and Hydrology (prof. Francesco Laio).
He taught groundwater protection and reclamation in the framework of a cooperation project in Burkina Faso with Hydroaid, and shallow geothermal energy at professional courses for ARPA Piemonte (regional environmental protection agency) and Fortechance (training agency).
He has been a supervisor of MSc theses in Environmental Engineering, Energy Engineering, Mechanical Engineering and Architecture.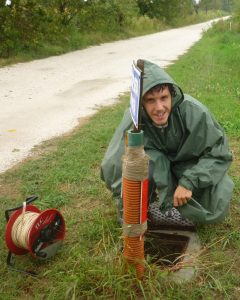 He spends his spare time cycling, running, cross-country skiing and playing basketball. He volounteers in the organisation of the cultural and musical festival Campeggio Resistente.